Building bridges to make music
A band has made an album without ever having met each other….
ESSICA van VONDEREN: It's an unusual scenario. A band that's made an album Without ever having met each other. They hoped an Australian tour this month would be the time they'd all finally get together. Maria Hatzakis caught their performance in Brisbane this week.
MARIA HATZAKIS: This is what music made over the internet sounds like. It's been built online by musicians living in countries across the world from different cultural and religious backgrounds.
ANDY BUSUTTIL, MUSICIAN: We've never actually met physically, but we've got the desire to meet physically and we keep trying but we haven't succeeded yet.
MARIA HATZAKIS: Andy Busuttil from the blue mountains west of Sydney. Is one member of the trio which met through their online work with an audio software company. A shared interest in music led to the idea of forming a band
ANDY BUSUTTIL, MUSICIAN: Before you knew it we had a tune that sounded pretty interesting.
MARIA HATZAKIS: It became so interesting that they recorded an album. And the bridge project band was born. With one member Ittai Shaked in Israel another Andy Busuttil in Australia and a third it Ceyhan in Toulouse in France. The trio sent audio files to each other over the internet and kept in touch via email and Skype.
ITTAI SHAKED, MUSICIAN: Being part of a band that the members are all over the world is something that no-one else can feel, can experience until he does that.
MARIA HATZAKIS: It turned out being apart had its advantages.
ITTAI SHAKED: Sometimes when you're close to each other for a long time, you run into fights, in this situation, you just love that you're friends from a distance.
MARIA HATZAKIS: But the group has always wanted to physically meet too. Two of the three members have met once before. During the band's tour in Israel last year.
ANDY BUSUTTIL, MUSICIAN: It was great, it was really lovely, I went to Israel and I spent a few weeks in Israel which was really edifying, it was wonderful being there and meeting Itai was, we just folded into each other as if we'd been friends for years.
MARIA HATZAKIS: This tour in Australia was to be a chance for all three to finally meet. But that didn't happen. There are some barriers that haven't been so easily overcome.
ANDY BUSUTTIL: There'll be two of us not three, we had an awful lot of trouble trying to get a visa for Umit to come into the country and that's partly because he's living as a refugee in France, he's a Turkish refugee in France.
MARIA HATZAKIS: Ittai Shaked will be in Australia for part of the tour but couldn't get away from work in Israel to take part in the whole program including this performance in Brisbane. But the show went on with local musicians accompanying the group along the way.
ANDY BUSUTTIL: Yeah feeling good, it's all coming together well enough.
MARIA HATZKIS: They all have in common. A love of unusual instruments.
ANDY BUSUTTIL: I used to practice this at home by putting it between clothes in the wardrobe because otherwise the neighbours used to ring the cops.
MARIA HATZAKIS: The tools of trade, the mix of cultures and the distance have all shaped the unusual sound.
ITTAI SHAKED: It's amazing and doing it from a distance, is a great challenge both in mind and both a technological challenge, it's just amazing.
MARIA HATZAKIS: And the plan to finally meet one day goes on.
ANDY BUSUTTIL: We've actually made a decision and that is that we're going to produce another album, we're going to wait until Umit's a full citizen in France which will happen over the next few years and when he has his full passport rather than a titre de voyage we're going to try to do it again so with a bit of luck next time we'll succeed.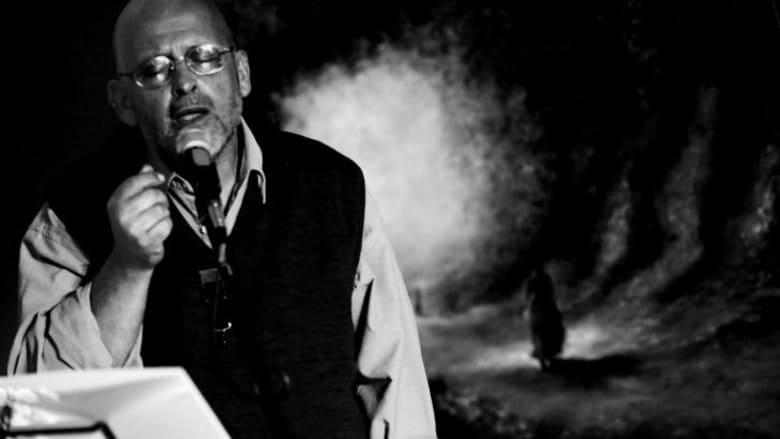 in February 2002 a young Jewish-American journalist working for the Wall Street Journal was abducted by extremists in Pakistan and murdered in a brutal and vicious way. His name was Daniel Pearl. In response to their son's very public killing, Daniel's mother and father, Ruth and Judea Pearl, established a Foundation with the principal aim of unifying the world's religions through music. Their belief was that the best response to the murder of their son was to undermine the evil that caused his death in the first place.
In January 2009, Bessan, Mayar and Aya Abuelaish, together with their cousin Noor, were in the bedroom of their apartment in Gaza when an Israeli tank targeted and shelled it. Three of the girls were killed instantly, and the fourth, Bessan, killed by a subsequent shell. Their father, Dr Izzeldin Abuelaish, in a desperate phone call to his friend Shlomi Eldar, a front man for an Israeli news program, screamed that his girls had just been slaughtered and begged for help. This call was broadcast live to air in Israel and is chilling to hear.
Dr Abuelaish had made his reputation as a specialist in fertility medicine in various universities in Israel where he had helped many Jewish couples to realise their wish of becoming parents. He was a resident of Gaza and a willing and generous donor of time and finances to Gazans who needed medical help both in Gaza and in Israel. His response to the murder of his daughters and niece is encapsulated in his text, I Shall Not Hate. He lectures on the need for understanding and the futility of revenge and violence and his fundamental proposition is that these actions never bring about peace.
The common bond here is that both the Pearls and Dr Abuelaish made the same commitment following the deaths of those most precious to them. None of them would hate. They would work as hard as they could to bring together those often seen to be antagonists. This was an extraordinary response to loss and grief and one that I hesitate to believe I would have either the good grace or the capacity to follow. I would, however, like to believe that I would.
The opportunity arose in 2009 to form a musical group comprising a Turk who is Muslim by birth and who is living in France as a refugee, an Israeli Jew living in Tel Aviv and myself, a Roman Catholic by birth living in Australia. We formed the band over the internet and recorded an album in the same way. Since we all worked for the beta section of the audio software company Waves Audio, we called the album Three Waves Under the Bridge. The band, and the subsequent project, was called The Bridge Project.
We were accepted to play at this year's National Folk Festival. Unfortunately, Umit was denied a visa, since he was a Turkish refugee living in France. Replacing him was a challenge. I asked John Robinson, an extremely flexible Arabic and Turkish lute player if he could take over the parts composed for the Turkish baglama (long-necked lute). Given that Ittai was only going to be here for the National Festival and there were still seven concerts that needed to be played in his absence, I also had to come up with an alternative to his bowed strings. Enter John Napier, cellist extraordinaire and a very fine Australian transcultural musician. I also thought that it would be great to have someone of Muslim background playing with us and invited Nawres al-Freh to play and Bilge Ozgun to sing Umit's Turkish songs. Nawres is an absolutely glorious bowed string player and he plays the joza-tarhu (an upright fiddle designed and made here in Australia by Peter Biffin) and the violin.
The friendship that formed between the members of the band – Bertie McMahon, John Robinson, John Napier, Tunji Beier, Nawres al-Freh, Bilge Ozgun, Peter Kennard, Ittai Shaked and myself – was wonderful to experience. What especially warmed my heart was the relationship that was forged between Ittai and Nawres, an Israeli and an Iraqi – a Jew and a Muslim. They shared our house with us for a week and it was fascinating to watch the potential for conflict between them, in the strong opinions they held, totally disappear into an embrace of friendship that has persevered even though they now live half-a-world apart. By way of the internet, they stay in regular contact with each other.
The experience of these two men certainly confirmed that religious, political and geographical differences mean so much less than humanity. Contact, in fact, brought about friendship and warmth. Relationship forges bonds and these bonds were apparent between all the musicians in this wonderful company. Bridges were formed between the musical styles of the players, their backgrounds, their religious and spiritual experiences, their politics, nationalities and, importantly, between them and the audiences. All were unified in the concerts we played.
The Bridge Project was brought to life in many wonderful ways. The improvisational skills of both the core musicians and the friends who joined us proved stellar, and beautifully enhanced the music of the band. A further wonderful embellishment was provided by Tamara Taylor who danced to the band's music in a number of concerts. She was beautiful to watch and beautiful in spirit.
The period of time with this extended Bridge Project further emphasised to me that music is such an important political medium. It can be a great unifier. It can teach us so much about ourselves as players as well as in our participation as members of an audience. In this case, my experience with The Bridge Project also enhances the demand I deeply feel to live as well as I can and in a way that reduces the burden of conflict that often arises in my day-to-day life. In other words, it's changed my life.
 Fund-raising concert for refugees at Wentworth Falls
 The Bridge Project will be on stage for the first time in their six-year career in a fundraising concert on April 7.
The Bridge Project have completed three albums together but never performed on stage as a band. They are three exceptional musicians from completely disparate backgrounds. Ittai Shaked is an Israeli Jew living in Tel Aviv, Umit Ceyhan is a Turkish Moslem by birth living in Toulouse, France (where he went as a refugee and is now a French citizen) and Andy Busuttil is a Maltese Catholic by birth now residing in the Blue Mountains.
They will be joined by Asian/Australian Buddhist Hayden Chee, also living in the Mountains.
Also on the double bill is Asylum, a band put together by Busuttil to raise awareness of the plight of asylum seekers and refugees in detention.
This concert is being hosted by the Blue Mountains Refugee Support Group. It will be held on Friday, April 7 at 8pm at the Wentworth Falls School of Arts. Tickets at The Turning Page, Springwood, and Megalong Books in Leura.
MORE than 45,000 fans immersed themselves in a feast of world class music at Canberra's annual National Folk Festival held last month. 
More than 200 national and international acts performed including the Rheingans Sisters from Britain, The Galax Bogtrotters from America, Les Poules a Colin from Canada and popular Australian performers Ami Williamson, The Mae Trio Band and The Spooky Men's Chorale.
Enhancing the cultural diversity of this year's festival, held at Exhibition Park from April 13-17, was The Bridge Project comprising Jewish, Muslim and Christian musicians who performed a hypnotic mix of Middle Eastern sounds and songs. The Bridge Project's line up of Israeli violinist and audio engineer Ittai Shaked, Turkish singer Umit Ceyhan and Australian Andy Busuttil delighted the audience, especially with their rousing rendition of the traditional Shabbat song Shalom Aleichem.
Busuttil's deep haunting vocals sung in Maltese, Turkish and Hebrew was a highlight of their concert.